Many thanks to our fabulous photographer, Beth Sanders), for the 697 awesome photos!After sorting through them, we've selected our favorites to share via these Google Photos albums:
RECEPTION (includes Lookout Photo Booth shots)
See a photo you'd like to have in a printer-friendly resolution? contact Amy!
Here Come the Brides!
Here are a few of our favorites from the brides' photo shoot (click to enlarge):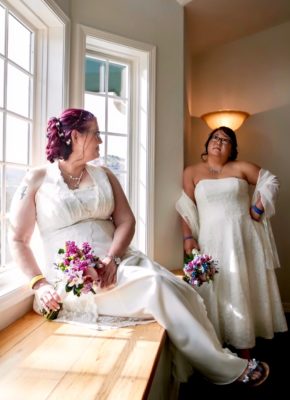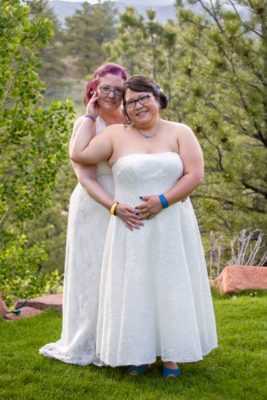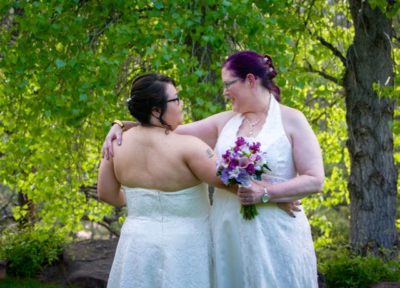 Original photographs © 2016 Beth Sanders Photography
(All edits and effects by Amy)